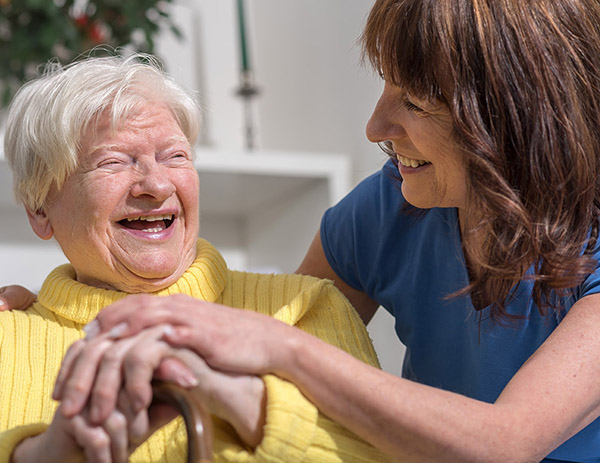 Yes, you can stay in your home.
Let our family take care of your family.
Albuquerque residents since 1954. For Your Care is family owned and operated, since the year 2000.
Living alone is increasingly difficult to manage with age. Keeping up with tasks that once seemed simple like cleaning, meal preparation and hygienic routines can become exhausting, if not completely impossible. When this stage of life arrives, family members are left with the decision of how their loved ones will be cared for – often taking on the burden of care themselves or making the painful transition to a nursing home. Fortunately, there are other options.
For Your Care In-Home Care was founded by Betsy Cuneo, RN after witnessing first-hand the emotional distress her mother experienced when she had no other choice but to move from her home into a semi-assisted living facility to find the care she required. At that time, in-home care services were not available in Coolidge, Arizona, the small town she lived in. Betsy's mission was to spare other families this ordeal by offering the care options that she wishes were available to her mother during that time. This tradition is carried on by the next generation of For Your Care In-Home Care, Betsy's daughter Liz and her husband Bill, who own and operate the family business to this day.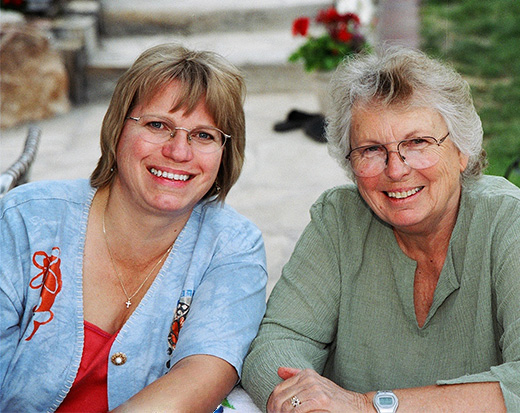 For Your Care's Owner, Liz Sands (left), with her mother, and Founder of For Your Care, Betsy Cuneo (right). 
Watch the video below to see how our services have helped the family of one of our in-home care clients.
Learn More About
How We Help You Thrive In Your Home
Our services allow seniors to stay in the comfort of their own home while maintaining the quality of life they are accustomed to. No matter what level of care you or your family member needs, our experienced and compassionate professionals are ready to help. We offer live-in services, companionship, hygienic assistance and dementia care by the hour, with a 4 hour minimum, daily, overnight, or 24/7 live-in care, depending on your unique needs.
We offer a comprehensive range of live-in care services in the Albuquerque and Rio Rancho region that help preserve quality of life and dignity including housekeeping, laundry, bathing, transportation, shopping, incontinence maintenance and many other personal care routines.
We offer traditional companionship services in the Albuquerque and Rio Rancho area like facilitating visits with friends and family, transportation and supervision. Sometimes, companionship is as simple as a conversation using active listening or shared participation in a favorite hobby.
Hygienic tasks that we take for granted like brushing teeth, bathing and shaving can pose significant challenges to aging adults. Aspects of these routines like standing for extended periods of time at the sink or in the shower as well the dexterity required can be extremely taxing if not entirely unfeasible.
For individuals with dementia, it can be easy to lose track of essential tasks that were once second nature like shopping for groceries, taking medications on time and keeping up with hygienic routines such as bathing, errands and meal preparation.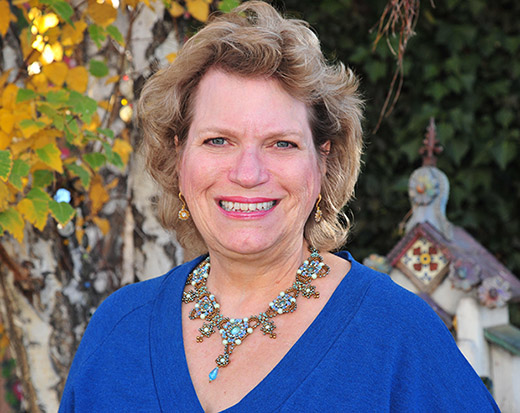 For Your Care's Owner, Liz Sands.
Liz Sands was born and raised in Albuquerque. She started in the Healthcare industry in 1989 after graduating from the University of New Mexico School of Business. She poured herself into her work. In 2006, Liz followed in her Mother's footsteps at For Your Care In-Home Care.
To this day, it feels so nice to go from a huge corporation to a family owned company. It is a pleasure to help provide care to seniors in my Grandmother's honor. Over the years we have also provided care for my Mother and her husband, enabling them both to continue to live at home in their final days.
Not only do we provide great care, we feel it is important to give back to the community by giving talks on how to prevent falling in the elderly. Falling has been called a silent epidemic and is a frequent cause of death in seniors. The talks on falling is a subject near and dear to my heart since both of my parents have fallen and hurt themselves.
Liz was the New Mexico Chapter President of the Home Care Association of America for two years and on the Board of Directors of the New Mexico Branch of the Case Management Society of America for two years.
Today, Liz and her husband Bill run For Your Care In-Home Care. They both are very hands on and available to their clients 24 hours a day. Their clients know that they are totally invested in offering that personal touch. You will never get an answering service, they always answer the phone.