Companionship for Elderly in Albuquerque
Even highly capable seniors require assistance from time to time.
At For Your Care In-Home Care, we offer companionship for the elderly in Albuquerque and Rio Rancho that can allow them to remain in their own home and maintain a fulfilling lifestyle indefinitely. We can assist with homemaking tasks like meal preparation, light housekeeping, laundry, bathing, shopping as well as traditional companionship services like facilitating visits with friends and family, transportation and respectful supervision. Sometimes, companionship is as simple as a conversation using active listening or shared participation in a favorite hobby.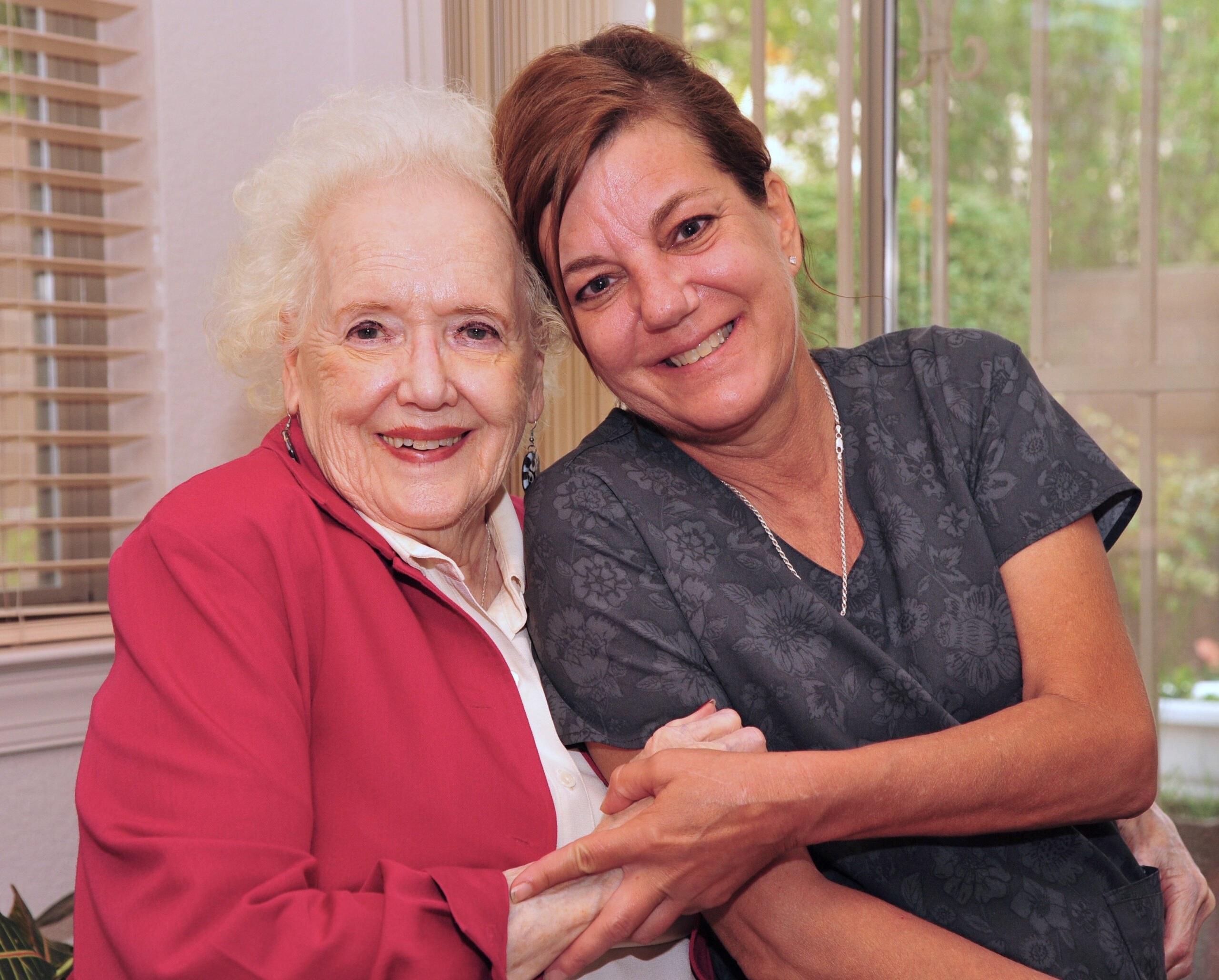 Our experienced and compassionate professionals provide the companionship your loved ones need to thrive in their daily lives.
Read Our Five-Star Reviews
Positive feedback from the families we work with helps secure our status as the go-to provider of companionship for elderly in Albuquerque and the surrounding area.
While caring for a loved one is a noble undertaking, doing so alone can be physically and emotionally exhausting. Our companionship for elderly in Albuquerque allows you to continue living your life without the emotional and logistical burden of caring for the senior in your life full-time. When you do get an opportunity to share time with them, it can be spent reminiscing, expressing important feelings and otherwise enjoying each other's company – instead of spending your energy on tasks like cleaning, cooking and medication reminders. Our services can be scheduled by the hour (with a four-hour minimum) on an as needed or recurring basis. 24/7 and live-in care is available as well.
Contact Liz and Bill today, we'll answer your call directly.